International Conference on Computing and Data Analysis (ICCDA) is an annual conference held each year. It is an international forum for academia and industries to exchange visions and ideas in the state of the art and practice of computing and data analysis.
The previous editions of ICCDA were held in Florida Polytechnic University, Lakeland; Northern Illinois University (NIU) DeKalb; University of Hawaii Maui College, Kahului; Silicon Valley, USA; Sanya, China (Virtual); Shanghai, China (Virtual). ICCDA 2023 will be located in Guiyang, China during July 20-22, 2023.
We believe the final program will be the result of a highly selective review process designed to include the best work of its kind in every category. You are cordially invited to submit your recent research work to the ICCDA 2023.
Organized by

Conference Proceedings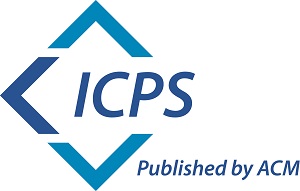 Full Paper submitted and accepted after successful registration will be published by ACM Conference Proceedings (ISBN: 979-8-4007-0057-6) , the content will be submitted to Ei compendex, Scopus, etc.
Past ICCDA papers were published in the prestigious ACM proceedings:
ICCDA22, ISBN: 978-1-4503-9547-2, EI, Scopus Screen shot
ICCDA21, ISBN: 978-1-4503-8911-2, EI, Scopus Screen shot
ICCDA20, ISBN: 978-1-4503-7644-0, EI, Scopus Screen shot
ICCDA19, ISBN: 978-1-4503-6634-2, EI, Scopus Screen shot
ICCDA18, ISBN: 978-1-4503-6359-4, EI, Scopus Screen shot
ICCDA17, ISBN: 978-1-4503-5241-3, EI, Scopus Screen shot